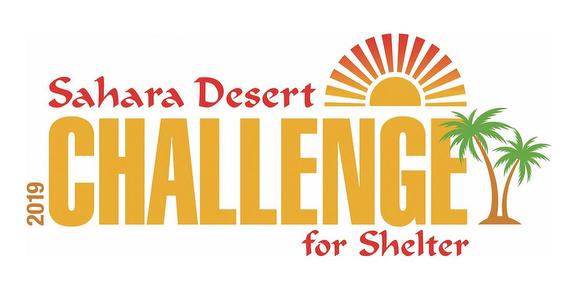 Welcome to My Sahara Desert Challenge for Shelter Sponsor Page
Dear Friends,
In November of 2019, I will be trekking more than 100 km across the magical and gruelling Sahara Desert in Morocco. During this time, I will be walking for hours on end over enormous sand dunes and crossing vast desert plateaus, camping in tents with four other people, and going without indoor plumbing, electricity and cell phone service.  It won't be easy, but every step I take will make it safer for women and children in our community to walk away from violent homes and abusive relationships.
To order to participate in this adventure, I have to raise $5,000  but my goal is to raise $10,000  in support of our local Stratford Optimism Place as well as domestic violence prevention and teen healthy relationship programs funded by the Royal LePage Shelter Foundation.  Mark, my husband participated in the trek across Iceland in 2017 and he raised $9,000 for our local shelter. Amazing!!
I am currently seeking anyone interested in supporting my commitment to provide emergency shelter and hope for a life free from violence for women and children who have experienced abuse. The Royal LePage Shelter Foundation has raised more than $27 million to support abused women and their children living in shelters across Canada. Through agent commission donations and the fundraising activities of the Royal LePage network, we are helping to provide a safe haven and new beginnings to more than 50,000 women and children each year. Royal LePage Canada covers the foundation's administrative costs so all donations and fundraising proceeds go to the cause and each participant is responsible for all their incurring cost.
I look forward to welcoming you as a partner in breaking the cycle of family violence. Together we can make a difference!
Thank you for your support!

Statistics & Facts

Speaking confidently about the Royal LePage Shelter Foundation and the issue of family violence will
establish you as a trustworthy fundraiser and will provide your donors with concrete reasons why their
support is needed.
About the Royal LePage Shelter Foundation
 Royal LePage is the only Canadian real estate company with its own charity. Our charitable
registration number is: 882531304RR0001.
 Founded in 1998, the Royal LePage Shelter Foundation has grown to become the largest public
foundation in Canada dedicated exclusively to supporting women's shelters and violence
prevention programs.
 We have raised more than $27 million to date, raising approximately $2 million per year.
 Every year, we support 180-200 women's shelters and other charities focused on ending
domestic violence across Canada.
 Our almost 20-year partnership with Canadian Women's Foundation makes Royal LePage one
of their largest corporate donors. Each year, through this partnership, we help to fund 30+
grassroots programs across Canada focused on helping women and children rebuild their lives
after violence and programs that help youth to develop and nurture healthy relationships.
 We were the founding philanthropic partner of The Fourth R, a school-based program that
educates youth on avoiding risky and abusive behaviors and how to develop healthy
relationships.
 We are a founding national partner of sheltersafe.ca, an initiative which offers an online
clickable map that allows women to quickly identify a shelter in a specific geographic area along
with its 24-hour emergency phone number. This resource is for women directly impacted by
violence, as well as for their concerned friends, family, colleagues and employers.
Sheltersafe.ca is an initiative of Women's Shelters Canada.
 Through its support of the Shelter Foundation, Royal LePage has been recognized for its
commitment to "giving back" to the community, having received the 2015 Outstanding
Corporate Citizen Award from the Canadian Franchise Association, a 2016 Canada's Volunteer
Award in the category of Business Leader, and most recently, the Association of Fundraising
Professionals (Toronto Chapter) award for Outstanding Corporation.
For more information, please visit royallepage.ca/shelter
The Video That Inspired me!