2017 Iceland Challenge for Shelter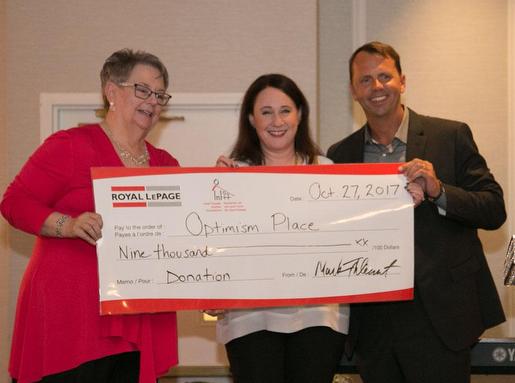 Hello everyone and welcome to my 2017 Iceland Challenge for Shelter fundraising page! I was extremely fortunate to have been selected to participate in this meaningful and rewarding charity event which help raises awareness and essential resources for a worthy cause nationally and in my own community.
To better understand the importance of our charity program at Royal LePage Shelter Foundation…

Who we are.
Largest public foundation in Canada dedicated exclusively to funding women's shelters and violence prevention programs 
Over $24 million raised since 1998

Royal LePage is the only national real estate company with its own charity

Royal LePage Canada covers all operating costs so 100% of funds raised go toward our cause
What we Fund
200 women's shelters

across Canada

Violence prevention and teen healthy relationship programs with our national partner, Canadian Women's Foundation
Founding national partner of Women's Shelters Canada and its sheltersafe.ca website
Founding philanthropic partner of the Fourth R, a violence     prevention program now in 5,000 schools across Canada 
Key Facts and Statistics
On any given night, 7,000 women and children stay in a shelter to escape domestic violence

67% of Canadians know a woman who has been abused

51% of Canadian women experience at least one violent incident during their lifetime

Half a million Canadian children witness domestic violence 

1 in 3 teenagers have experienced dating violence

Canada spends $7.4 billion annually to deal with the aftermath of intimate partner violence
 
For 5 straight days, in August of 2017, 86 of my passionate colleagues from Royal LePage offices across Canada trekked over 115 km through Iceland crossing difficult terrain in unpredictable weather, sleeping in tents with only 2-3 hours of darkness each night, dealing with jet lag, and going without electricity, cell service and the other comforts of home. Each participant had to pay for all their own individual costs to participate and in addition committing to raising a minimum of $5,000 in support of the Royal LePage Shelter Foundation. This journey was not easy and proved to be too difficult for some and challenging for everyone. In the end I was so thankful to have raised personally $8,667.36 for this great cause and as a group of 86 Royal LePage Trekkers we raised over $625,000 for the Royal LePage Shelter Foundation. As a result, our office was able to present a cheque in the amount of $9,000 to our Regional Perth County Shelter for women and children known as Optimism Place at the 2017 Women Of The Year Awards Gala in Stratford.

Thank you to all who supported this cause and ultimately trusted me to follow through on what I said I was going to do.
 
 
To see the Video that inspired me to take on the Iceland Shelter Challenge!
Click Here
!